Welcome to Martindale Chiropractic & Wellness Centre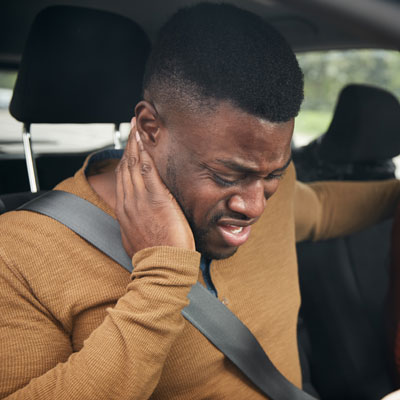 Are you suffering from the aftermath of an auto accident? Don't let pain and discomfort dictate your life. At Martindale Chiropractic & Wellness Centre, we specialize in providing comprehensive chiropractic care to help you recover and regain your health and vitality.
Under the expert care of
Dr. Paul
and
Dr. Indira
, you can rest assured that you're in capable hands.
Our Commitment to You
At Martindale Chiropractic & Wellness Centre, we understand that auto accidents can be both physically and emotionally traumatic experiences. That's why we are dedicated to providing you with the highest quality care and support during your recovery journey. Our mission is to help you:
Relieve Pain: We focus on alleviating your pain and discomfort, so you can get back to living a pain-free life.
Restore Mobility: We work to restore your range of motion and flexibility, helping you regain your independence.
Enhance Wellness: Our holistic approach to wellness extends beyond pain relief, aiming to improve your overall health and wellbeing.
Personalized Care: Dr. Paul and Dr. Indira take the time to understand your unique needs and tailors treatment plans to suit your specific condition.
Why Choose Martindale Chiropractic & Wellness Centre?
Experienced Team: Dr. Paul and Dr. Indira are highly experienced chiropractors with a proven track record of helping patients recover from auto accident injuries.
State-of-the-Art Facility: Our modern clinic is equipped with advanced technology and equipment to provide you with the best care possible.
Comprehensive Services: We offer a wide range of chiropractic and wellness services, ensuring you receive all the care you need under one roof.
Patient-Centered Approach: Your comfort and well-being are our top priorities. We listen to your concerns and involve you in your treatment plan every step of the way.
Schedule Your Consultation
If you've been in an auto accident and are experiencing pain or discomfort, don't wait. Contact Martindale Chiropractic & Wellness Centre today to schedule your consultation with Dr. Paul and Dr. Indira. We're here to help you on your journey to recovery and optimal wellness.
Don't let an auto accident hold you back. Regain your health and vitality with Martindale Chiropractic & Wellness Centre. Your well-being is our priority. Contact us today to start your path to healing and wellness.
CONTACT US »

Auto Accidents St. Catharines ON | (905) 685-5635