Dr. Paul Rego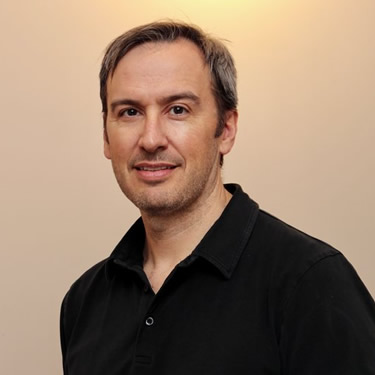 I love getting to help people take ownership of their health.
Since the young age of 7, Dr. Paul knew he wanted to go into healthcare. In his undergraduate years, he originally declared a premed major at the University of Victoria. It wasn't long, however, before he realized it wasn't the right fit for him. "I didn't agree with taking pills. I liked that chiropractic looks at the overall health of the individual. You can focus on staying well instead of getting treatment only when you're sick."
Education and Certifications
Dr. Paul interviewed a few different chiropractors to find out what the profession was all about. After finishing his Bachelor of Science, he attended Canadian Memorial Chiropractic College (CMCC). There, he achieved a Doctor of Chiropractic degree.
Near the end of chiropractic college, he was in a life-threatening car accident. By applying what he was learning in school, he returned to doing everything the medical doctors had said wouldn't be possible. He understands the difficulty in regaining your health after an injury. With great compassion and a genuine nature, he provides the best possible care for each individual patient and their lifestyle. "I like making a positive difference in people's lives."
The additional qualifications Dr. Paul has earned include
Acupuncture Foundation of Canada Institute Certified
Certified Active Release Therapy® Provider
Certified Graston Provider
Furthermore, he is an interview assessor for entrance to CMCC. In his role there, he assesses interviews of candidates who apply to the chiropractic college.
Finding a Work-Life-Family Balance
Dr. Paul was born in Portugal and moved to the Canada at the age of 4. One of four boys raised by a single mom, family is his top priority in life. He and his wife Dr. Indira, who he met in chiropractic college, have a daughter and son. Their daughter is attending university studying medical sciences. Their teenage son is active in sports.
To bring greater balance to their lifestyle, Dr. Paul and Dr. Indira work their schedules so there is always someone with the children while the other is working. They have a firsthand understanding of what life is like for a busy parent! When Dr. Paul has spare time, he loves to cycle, kayak and paddle board in the summer. During the winter months, he enjoys hitting the ski slopes and he loves watching his children participate in sports.
Would you like to learn more about Martindale Chiropractic & Wellness Centre? Call our friendly team now! We have convenient Saturday appointments available.
CHIROPRACTIC CARE »

Dr. Paul Rego | (905) 685-5635